Limits of Standard Methods
Numerous classes of methods exist to perform spatial registration of medical data. They range from very simple linear transformations suited to small deformations to more complex non linear settings such as the Large Deformation Diffeomorphic Metric Mapping able to model more involved registrations.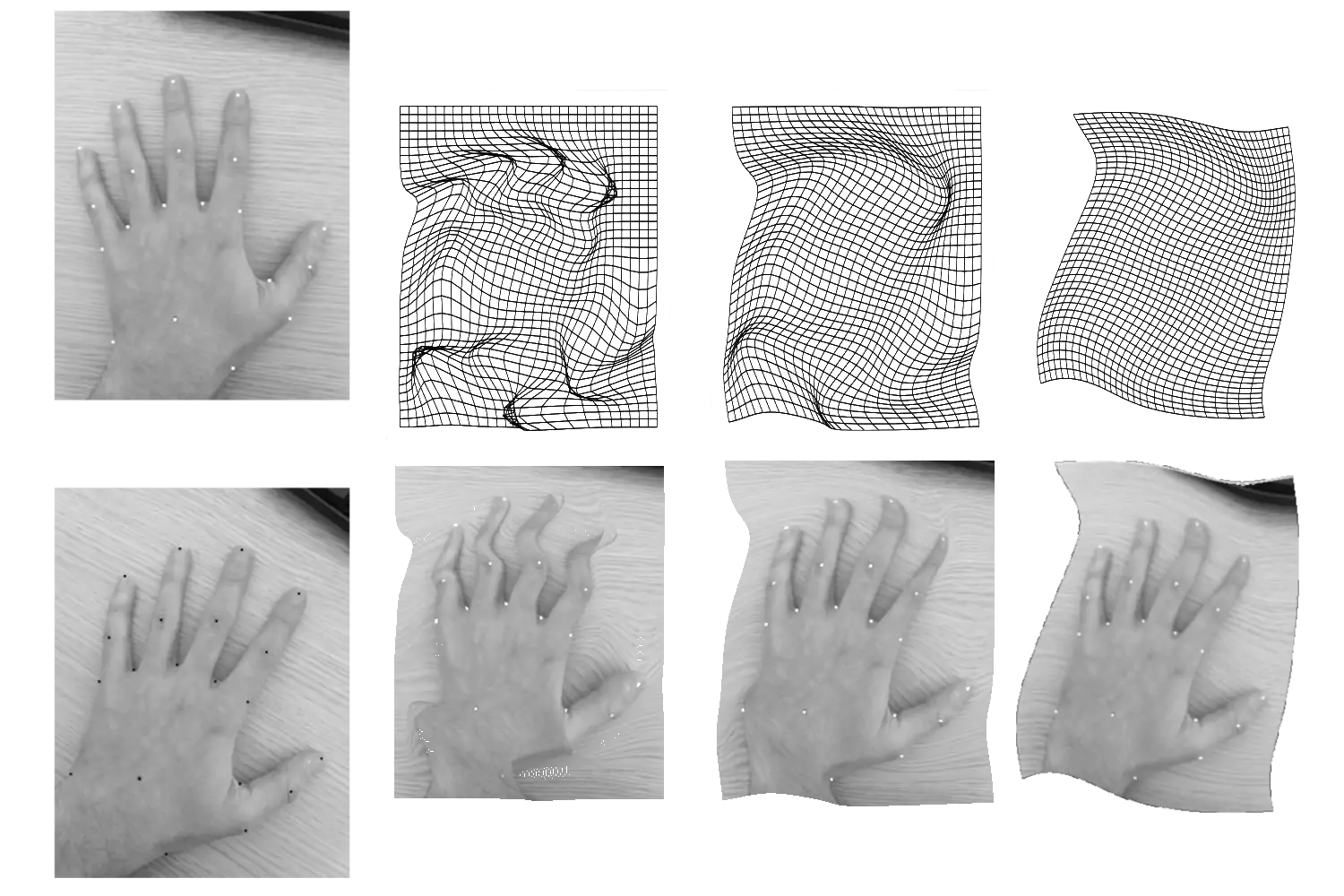 Those methods are robust and widely used for instance for MRI image (T1, T2, ...) registration. They often enforce a high regularity of the resulting deformation field. This reflects anatomical priors underlying the observed image. Indeed, such deformations should not introduce wholes or anatomically incorrect effects in the images. While this increases the robustness of the registration, those assumptions might not be suited when non homeomorphic changes appear in images (such as tumors) and quickly reaches their limits when applied on geometric data such as anatomical fibers.


Solutions
Appendix: overview of all anatomical bundles considered
You can click on a bundle to observe the fibers composing it (segmented on a Human Connectome Project tractogram).